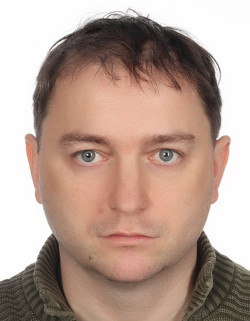 Wojciech Duranowski received his PhD in Economics from the Warsaw School of Economics (SGH) in 2018. He is employed at the Faculty of Economics of the University of Opole (Poland). He previously worked at the the Kemmy Business School of the University of Limerick (Ireland).
His research interest include behaviours of multimillionaires and ultra-high-net-worth individuals (UHNWI) i.e. people with investable assets above 30 million USD. Furthermore, he also deals with the topics at the intersection of computer science and business including the market of software programming education. His personal blog is: www.duranowski.com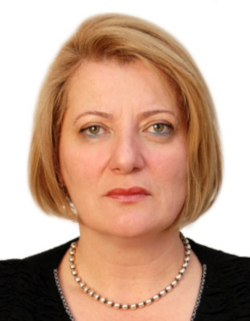 Prof. Tina Gelashvili has been working at Samtskhe-Javakheti State University (Georgia) since its foundation (1990) . She held different leading positions at the university: Dean of Faculty of Economics, Head of the Department of Economic Sciences, Head of University Methodological Council; Secretary of Scientific Council; Rector of University.
From 2012-2020  she was manager and researcher of eight EU -Tempus and Erasmus+ CBHE projects (TEMPUS: ASPIRE-Access to Society for People with Individual Requirements;  DIMTEGU-Development and Introduction of Multilingual Teacher Education Programs at Universities of Georgia and Ukraine; DOIT- Development of an International Model for Curricular Reform in Multicultural Education and Cultural Diversity Training; CASEDE- Developing Student Career Services in Georgia; ERASMUS+: INTEGRITY-Academic Integrity for Quality Teaching and Learning  in Higher Education Institutions in Georgia; ASSET- Assessment tools for HE learning environments; CURE-Curriculum Reform for Promoting Civic Education and Democratic Principles in  Israel and in Georgia (CURE) and DITECH-Erasmus+ Project manager  (2021-2024). Currently she is a Head of MBA Program and member of University Academic council.
She Is the author of over 69 scientific publications including 4 monographs; Editor of eight textbooks; an organizer and a participant of more than 38 international scientific conferences and more than 30 International workshops (most of them are about learning, teaching and assessment methods and tools) and trainings.
She was a winner and participant of MASHAV-MATS –international Scholarship program (ISRAEL) and Alumni of Cochran Fellowship Program (USA).
The main direction of the research: Socio-economic field, also works on innovative teaching and learning methods and Formative Assessment (FA)tools.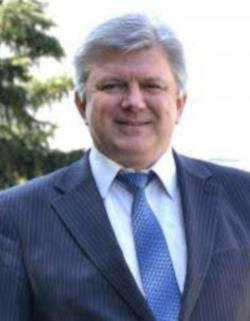 Prof. dr Yaroslav Golovko
President of Kyiv Business School, PhD in Physics and Mathematics, MBA Degree of Institute of International Business Relations (Germany). During 15 years the Rector of the Kyiv Investment Management Institute;
More than 10 years the Vice-Rector of the Academy of Labour, Social Relations and Tourism, coordinator of international programs; co-founder of the Ukrainian Society of Financial Analysts, represented Ukraine in the Association of Certified International Investment Analysts; Council member of the Ukrainian Association of Management Development and Business Education.
Key skills: experience of administration of social media and educational projects, promoting of international professional certifications in Ukraine (CFA®, CIIA®, CIPA, NIMA etc.), implementation of a number of projects of western experience dissemination in development and improvement of university/business education in Ukraine supported by USAID (USA), BESO (UK), British Council, Erasmus+. Teaches courses "Corporate Social Responsibility", "Grant financing".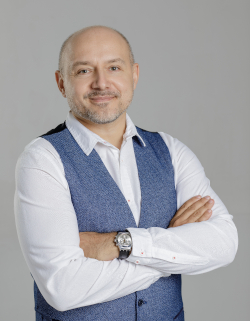 Prof. dr Yuriy Petrushenko
Head of the Chair of International Economic Relations, Doctor of Economics, Professor Head of Sectoral Expert Council 29 "International Relations"of the Ukrainian National Agency for Higher Education Quality Assurance (NAQA) Head of NGO "Lifelong Learning Center"
Yuriy Petrushenko graduated from Sumy State University (M.S in Finance, 1999). In 2003 he graduated from V. N. Karazin Kharkiv National University. Ph.D. in Economics (2004), Associate Professor (2006), Doctor of Economics (2016), Professor (2018). Currently works as a Head of International Economic Relations at Sumy State University (Ukraine). He received research grants from such international organizations as the National Council of Economic Education (USA), the Center for Advanced Studies and Education (CASE, Lithuania), The Economics Education and Research Consortium (EERS), and the United Nations Development Program (UNDP Ukraine), Swiss Federal Department of Foreign Affairs (FDFA), Bundeszentrale für politische Bildung (BpB, Germany). He has more than ten years of experience in managing international projects. He was the coordinator of the UN Development Program partner universities network in Ukraine during 2011-2013. Since 2017 – GIZ expert, in 2017-2019 he worked as an advisor on financial decentralization in the project U-LEAD with Europe: Ukraine – Local Empowerment, Accountability and Development Program. Since 2015, he has been constantly involved in educational and research projects of the Institute for International Cooperation of the German Adult Education Association (DVV International).
Member of the Ukrainian public organization "Ukrainian Association of International Economists". Member of the International Association for Institutional Research.
Author of over 100 scientific and scientific-methodical works.
Research interests: lifelong learning, international communications, effectiveness of international projects and programs, economic aspects of globalization, social and public finances.
More information at: https://mev.biem.sumdu.edu.ua/en/zaviduvach-kafedry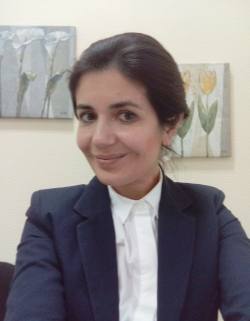 Educational and other Qualifications: Since 2011 – PhD, Economics 2008 – 2011 – PhD, student 1999 – 2004- Sumy State, specialty «Economy of enterprise» Personal awards: 2009 - winner «Innovative Intellect of Ukraine»
Employment Record:
From 2018 till now:
Employer: Sumy State University
Position held:  Department of International Economic Relations, Senior Tutor
From 2012 till 2017:
Employer: Sumy State University
Position held: Department of Social Medicine, Organization and Economy Healthcare Medical Institute, Senior Tutor
From 2018 till now:
Employer: NGO "Lifelong Learning Center"
Position held:  project manager
Scientific interests: industry policy, innovations, health care economy, sustainable development, international business.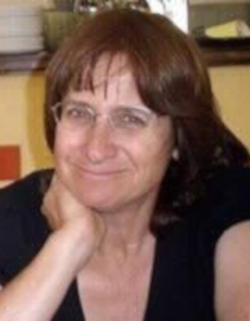 Prof. dr Rhonda Sofer, Phd.
Prof. Rhonda Sofer, Phd., is an applied anthropologist and an expert in designing, coordinating, and, implementing international educational programs that promote diversity, children's rights, civic and social engagement and Democratic principles. She is the Director of the International Center at Gordon Academic College of Education located in Haifa, Israel.
Your content goes here. Edit or remove this text inline or in the module Content settings. You can also style every aspect of this content in the module Design settings and even apply custom CSS to this text in the module Advanced settings.
Your content goes here. Edit or remove this text inline or in the module Content settings. You can also style every aspect of this content in the module Design settings and even apply custom CSS to this text in the module Advanced settings.
Your content goes here. Edit or remove this text inline or in the module Content settings. You can also style every aspect of this content in the module Design settings and even apply custom CSS to this text in the module Advanced settings.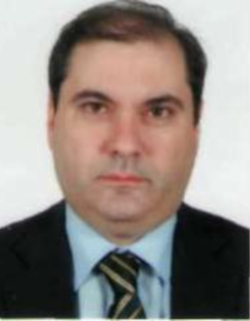 Prof. dr Alexander Markarov
Head of the International Cooperation Office, Yerevan State University since 2006 Professor of Political Science Yerevan State University since 2012 Doctor of Sciences Degree (Dr. Habil.) with specialization in Political Science, 2010
Professional experience includes almost two decades of research, writing, and teaching on state and society developments in the Newly Independent States and Central and Eastern Europe with specialization in comparative study of political transformations and institutional developments. Had published widely on these topics and taught graduate courses on post-Soviet politics in Armenia, Czech Republic and the US.
About 20 years of leadership and excellence experience in implementation of international higher education cooperation and successful history of projects development, administration and implementation. Founded YSU American Studies Center (2021), YSU program in Public Administration (2004-2008) and in 2008 was the first Acting Head of the Public Administration Department.
Author of 3 monographs; 3 edited volumes and over 60 book chapters and articles.
Areas of Research and Professional Interest: Comparative Politics; Democratization Processes; Executive-Legislative Relations in NIS and Eastern European Countries; Studies in Political Opposition. Comparative Trends in Higher Education and Higher Education Internationalization.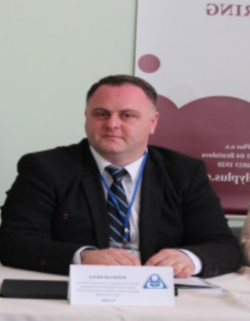 Professor Badri Gechbaia is the Head of the Department of Business Administration, Management and Marketing, Batumi Shota Rustaveli State University, Faculty of Economics and Business, At the same time, he is a visiting professor at Batumi Navigation Teaching University, Faculty of Logistics, Professor.
Since 2011 he has been elected a member of the Georgian Academy of Business Sciences; Elected as a Corresponding Member of the Regional Academy of Management since 2014, Since 2015 at the same academy – Doctor of Science, Honoris Causa; Since 2016 he has been elected an Honorary Doctor of the Chernigov National Technological University. Is the scientific editor of 5 textbooks, Is a reviewer of 8 monographs, Is a reviewer of 5 textbooks. Is the Editor-in-Chief of the journal Innovative Economics and Management. Member and reviewer of several local and international journals. Since 2015 he has been elected a member of the Senate of Batumi Shota Rustaveli State University. For the last ten years he has participated in various local and international grant projects in Georgia and abroad. Organizer and member of the organizing committee of up to 45 international scientific conferences. Has completed teaching and research internships at up to 10 leading foreign universities: France, Germany, Poland, Czech Republic, Turkey, Ukraine, Slovakia, Bulgaria and others.
Has published more than 50 scientific publications in high-ranking international publications in different countries of the world, indexed in scopus and web of science databases.
Prof. B. Gechbaia are the main areas of research,  Research of socio-economic problems; Problems of competitive and regional economy.
ORCID iD – 0000-0003-2815-2228
Web of Science ResearcherID  – V-2710-2018
Scopus  – https://www.scopus.com/authid/detail.uri?authorId=54897887600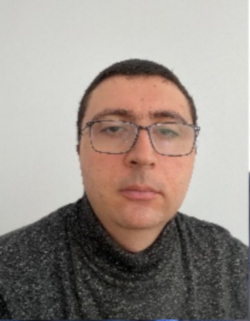 Vasil Tabatadze was born in Georgia, in 1982. He received his B.Sc., M.Sc., and Ph.D. from the physics department of Tbilisi State University (Tbilisi, Georgia) in 2003, 2005, and 2009, respectively. Previously, he was an academic staff of Samtskhe-Javaxethi State University and Tbilisi State University, all in Georgia.
. Currently, he is working as an invited associate professor at Istanbul Technical University. He gives lecture to the Mr. and PhD students. His research interests are the computer simulations of electromagnetic radiation and the scattering phenomena, direct and inverse Problems in electrodynamics, and computational electromagnetics also modeling and prediction of the economic, medical and other data.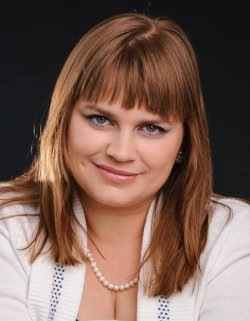 Liudmyla Huliaieva received Ph.D. in Economics from the State University "Kyiv National Economic University" in 2008, the academic status of associate professor of finance and credit in 2010. She is employed at the Academy of Labour and Social Relations, Departments of Finance and Management (Ukraine), and is visiting professor at the State University of trade and economics (Ukraine).
Business trainer with 18+ years of experience in teaching courses, and training in the field of finance,
management, entrepreneurship, and fundraising. Key researcher in 7 Erasmus+ projects, including
leadership in Jean Monnet module projects.
Her scientific interests are sustainable finance, investments, the financial sector of the EU and Ukraine,
innovation in business processes, sustainable development and social innovations in entrepreneurship,
social media, and startups. Author and co-author of 100+ scientific publications.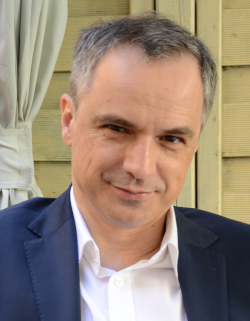 Lecturer, trainer, manager. He has a humanistic and legal education. He graduated from MBA studies at the University of Central Lancashire, Great Britain. He has over 25 years of experience in working in Polish educational institutions, both private and public (Lublin Business School, Catholic University of Lublin, Educational Research Institute in Warsaw).
Moreover, he has many years of experience as a Project Manager. He participated in the development and implementation of several dozen projects financed from European and other funds related to education, acquiring new competences and retraining, entrepreneurship, starting and running a business, and others.
His professional interests cover the issues of education and the labor market, with particular emphasis on formal and non-formal education, entrepreneurship, competences and qualifications.
For several years, an expert and permanent associate of the Zofia Zamenhof Foundation.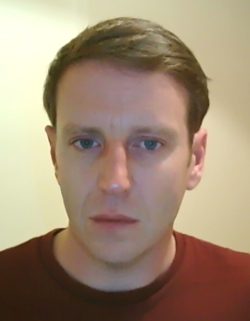 Phd candidate Niall Devitt
Lecturer in economics at the University of Limerick since 2016, specialising in the teaching of economic theory through econometrics and programming languages. In 2019, Niall was awarded the President's Staff Excellence Award for student engagement. He has lectured at pre-university, undergraduate, and post graduate level studies, and supervised student dissertations at postgraduate level.
Doctoral research area is in the efficiency of acute public hospitals in the Republic of Ireland with the Centre for Efficiency and Productivity Analysis at the Kemmy Business School. Research interests include economic efficiency, development economics, and the role of monetary theory and institutions in small open economies. Extensive experience in financial markets including retail banking, investment banking, and financial intermediation. Certified Mortgage Practitioner.
Lecturer in Economics, University of Limerick  2016 – present
Doctoral Candidate in Economic Efficiency 2019 – present
Consultant – Economic Policy 2019 – present
Masters of Science in Economic Analysis 2016